MGDUFF is one of the foremost authorities on marine cathodic protection and one of the world's leading suppliers of anodes for leisure boats, commercial ships and offshore structures.

Founded in 1956, MGDUFF was the UK's first corrosion-control company and has pioneered the development of cathodic protection technology and anodes for yachts, powerboats, inland waterway vessels and commercial ships.

From trialling zinc anodes in Chichester harbour in the 1950s, MGDUFF, led by the Seabrook family, has grown over six decades to become a global expert in its field. As a result, MGDUFF is a byword for innovative engineering and high-quality anodes.

Today, with stockists all over the world, MGDUFF offers over 3,000 anodes and a bespoke anode manufacturing service, as well as a range of related civil engineering services.
Commercial and Marine
We are a leading global supplier of anodes for commercial shipping. Our brand is renowned around the world for its quality and we offer a comprehensive range of commercial ship anodes.

This range of high-quality anodes for commercial shipping includes aluminium, magnesium and zinc hull and tank anodes. We also offer Zinga, a cold applied galvanising system that is certified to ISO 12944.

MGDUFF clients include boat and yacht builders, commercial shipping companies and ship repair yards.
Industrial and Civil Engineering
We are one of the world's leading suppliers of zinc and aluminium sacrificial anodes for offshore structures. Our name is a global benchmark for quality and we offer a comprehensive range of industrial anodes.

This range of high-quality MGDUFF anodes are for marinas, jetties, piers, lock gates, sheet and tubular piling and link-spans. We also supply anodes to sub-sea renewable energy projects and other developing technology schemes.
Our Foundry
The MGDUFF purpose-built foundry is situated in Chichester, West Sussex. All our anodes are manufactured to strict quality standards and in accordance with internationally approved specifications.

Our foundry boasts energy-efficient electric furnaces and each melt is batch-tested using our computer-linked spectrometer to check chemical composition. This process ensures that each batch produces the high-quality anodes for which MGDUFF is known. We operate quality management systems that comply with ISO9001-2015, ISO45001-2018 and ISO14001-2015 requirements.

We maintain excellent stock levels and make sure that our comprehensive range of anodes are always available to our customers. We also have the flexibility to meet the short lead-time requirements of bespoke anode orders.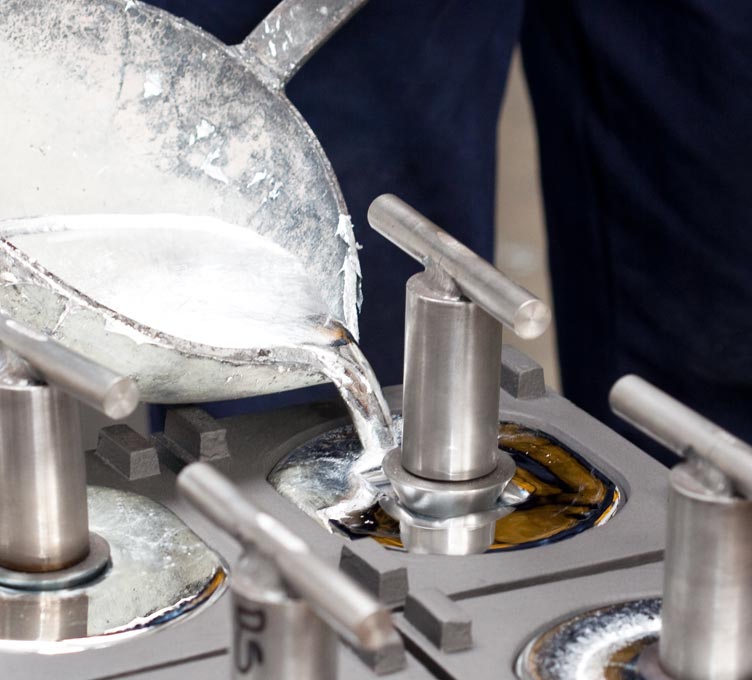 View Our Timeline
Click Here